....ist ein Ausstellungsraum, ein Treffpunkt und ein Studio des Fotografen Alfred Steffen.
Die wechselnden Ausstellungen werden Arbeiten aus seinem umfangreichen Werk mit dem Schwerpunkt auf Portrait, Reportage & Kunst zeigen.
.... is an exhibition space, a meeting point and a stuio of the photographer Alfred Steffen. The changing exhibitions will show works from his extensive oeuvre with a focus on portraits, reports and art.
BY Alfred Steffen on social network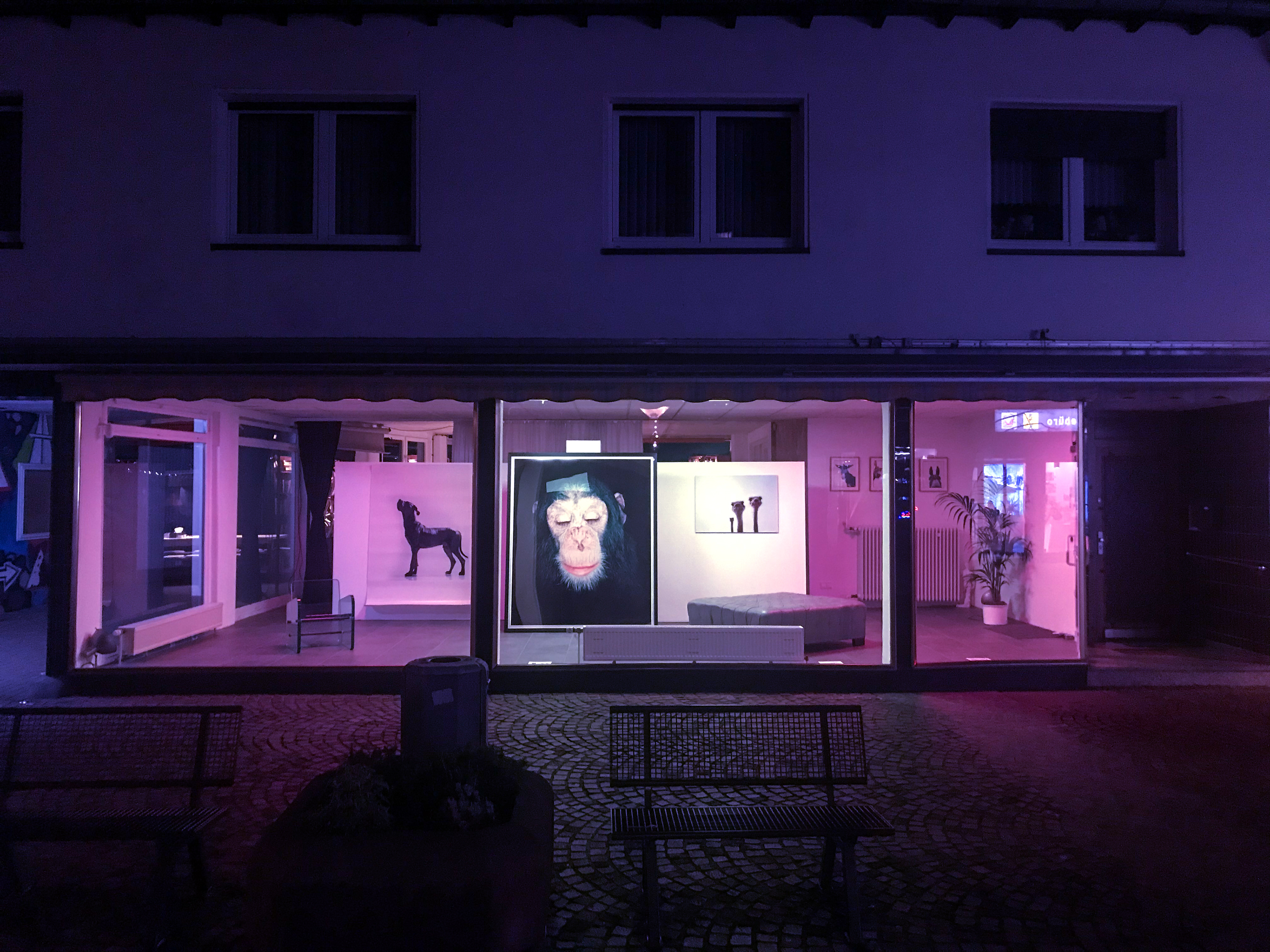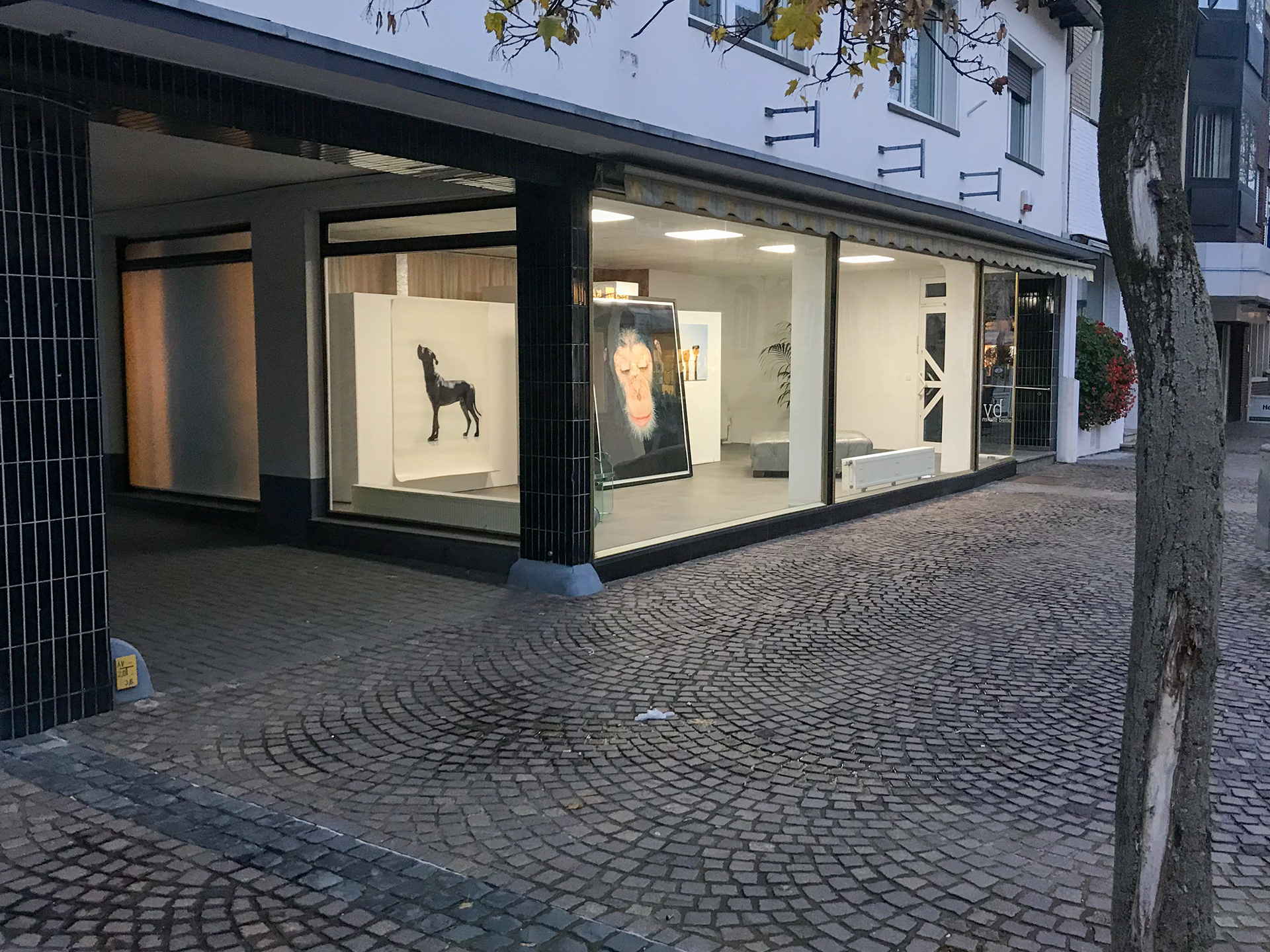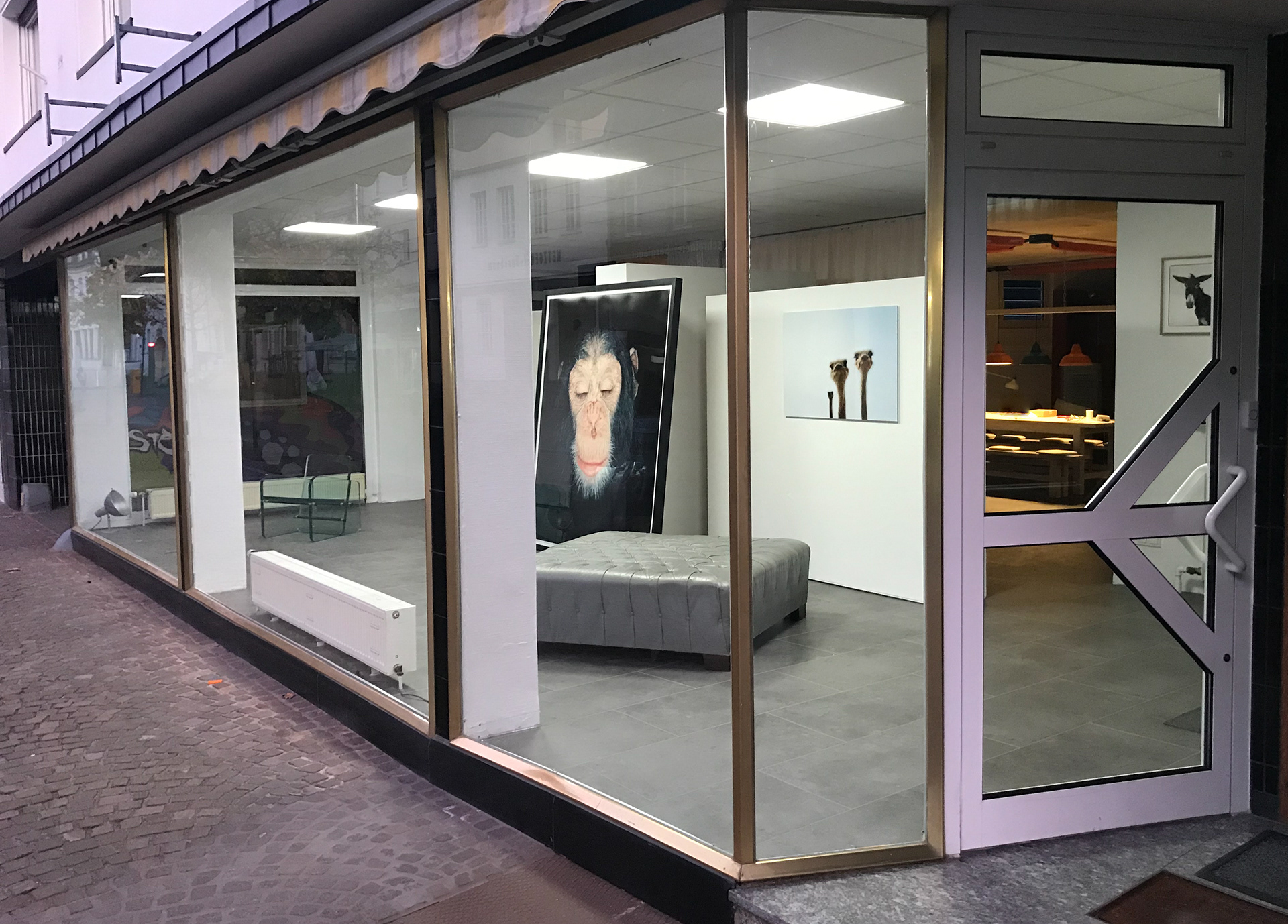 AKTUELLE AUSSTELLUNG:  AB NOV. 2020

Animals by Alfred Steffen​​​​​​​

- ESEL
Eines meiner Lieblingstiere ist der Esel - Eigen und interessant.
Er hat hat zu dünne Beine, einen zu dicken Bauch und zu große Ohren.
Verankert im Kulturgut, ob zu Besuch an der Krippe Jesus, als Begleiter von Don Quijote, als Filmstar in vielen Filmen wie "Shrek" oder "Herr der Ringe", als Mitglied der Bremer Stadtmusikanten oder als Goldesel.
Mit gefallen viele Eigenschaften die mit dem Esel verbunden werden wie z.b. Weisheit, Gelassenheit, Treue & Loyalität.
- SCHIMPANSE MILANDU
Für das Magazin der Süddeutschen Zeitung machte ich 1995 eine Reportage über Affenaufzucht.
Damals lebte ich in NYC. und flog nach San Antonio, TX, dort gab es eine große Zuchtstation.
Nach Besichtigung der Station entschied ich, recht junge Affen (3-9 Monate) zu portraitieren.
Es gab einen ca. 50qm großen Raum, voll mit Kinderspielzeug und Klettergerüsten. Es war sogar eine kleine Rutsche im Raum. Dort tollten 6-7 Jungschimpansen. Alle mit Windel, die aber meist verrutscht war. Ich bekam einen Papieroverall und setzte mich mit der großen Mittelformatkamera in die Mitte des Raumes. Eine Wand hatte ich mit schwarzen Tuch verhängt.
Ein Pfleger setzte immer wieder einen Affen vor meine Fotowand, aber in null-komma-nix war mein Sujet weggeflitzt. Die Affen  interessierten sich mehr für mich und meine Kamera.
Nur einer war ganz ruhig, legte sich in meinen Schneidersitz und ließ sich von dem Trubel nicht anstecken. Dieser, ich nenne ihn Milandu, war dann mein Star des Tages.
Und er gab mir diesen wahnsinnig beruhigend friedlichen Blick.


CURRENT EXHIBITION: FROM NOV. 2020

Animals by Alfred Steffen

- DONKEY
One of my favorite animals is the donkey - own and interesting.
His legs are too thin, his stomach is too big, and his ears are too big.
Anchored in the cultural heritage, whether visiting the crib Jesus, as a companion to Don Quixote, as a film star in many films such as "Shrek" or "Lord of the Rings", as a member of the Bremen Town Musicians or as a donkey.
I like many properties that are associated with the donkey, such as: Wisdom, Serenity, Faithfulness & Loyalty.
- CHIMPANZEE MILANDU
In 1995 I made a report about monkey rearing for the magazine of the Süddeutsche Zeitung.
I was living in NYC then. and flew to San Antonio, TX, there was a large breeding station there.
After visiting the station, I decided to portray very young monkeys (3-9 months).
There was a 50 square meter room full of children's toys and climbing frames. There was even a little slide in the room. 6-7 young chimpanzees romped there. All with a diaper, but it was mostly out of place. I was given a paper overalls and sat in the middle of the room with the large medium format camera. I had covered one wall with black cloth.
A keeper kept putting a monkey in front of my photo wall, but in no time at all my subject was flicked away. The monkeys were more interested in me and my camera.
Only one was very calm, lay down in my cross-legged position and didn't let the hustle and bustle infect him. This, I call him Milandu, was my star of the day.
And he gave me that insanely reassuringly peaceful look.
BY Alfred Steffen photography
Hauptstr.90 , D-50126 Bergheim
+49-172-4222201
Open on request